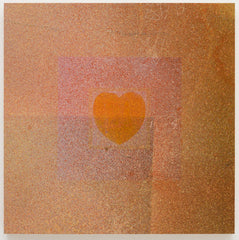 Billy Al Bengston, Juria 34/40, 2007 / 2023
Billy Al Bengston | Juria, 2007/2023 | 24x24 in | Pigmented ink print | Edition of 40


Venice Family Clinic lost a friend and a generous supporter when Billy Al Bengston passed away in 2022. He was a foundational member of Venice Family Clinic Art Walk + Auction and for decades contributed artwork and welcomed all into his studio for the event.

To celebrate his commitment to the Clinic – as well as his life, his work and his spirit – we are honored to offer a limited-edition print of his Valentine painting, Juria (2007).

Billy created his first Valentine paintings in the late 1950s, titling them after silver screen sirens Grace (Kelly), Sofia (Loren) and Ava (Gardener). Later Valentines, like Juria, were given the names of Japanese girls and often modified with -ko or -chan, terms of endearment for babies, cute animals, lovers or young women.

His "pal," Wendy Al, and close friends frequently received Valentines from Billy, gifts of artwork that ranged from simple pencil on paper to shimmering layers of paint on masonite. Juria (2007/2023) is our valentine to Billy and those who love him, courtesy of Wendy Al, David Coons at Art Scans, and the peerless team at Lapis Press.

Available for $750 each, unframed.